Please note that this is a new beta feature that will only be displayed to a small percentage of our players.
Season Points
A brand new point system is added to the Seasons that is called "Season Points" as a new way to progress.
Complete quests to collect Season Points and earn rewards.
Piggy Bank
Don't miss out on the extra bonus points and catch up by activating the Royal Pass.
You'll keep earning 50% more after activating it.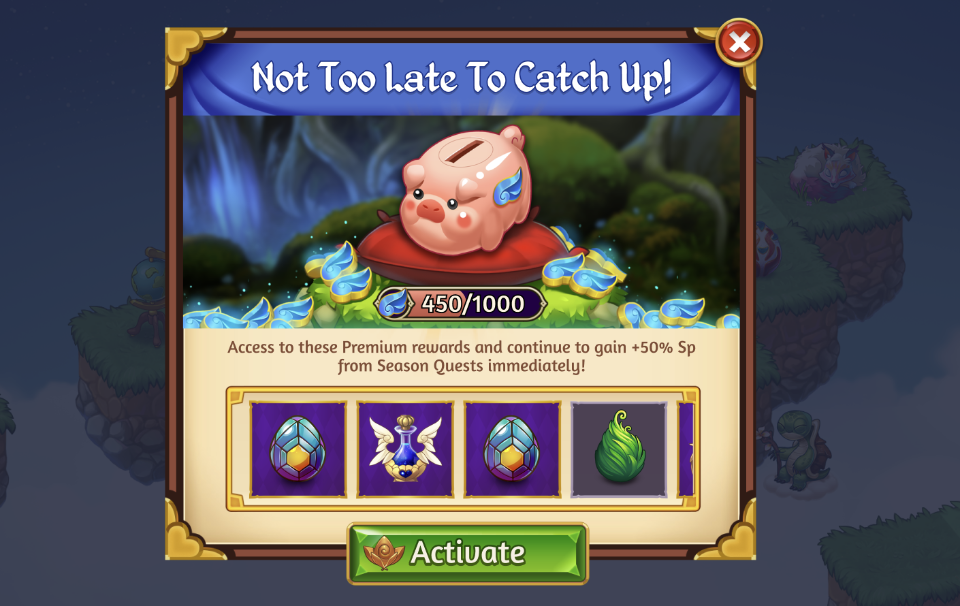 Daily Bonus Chests
Even after you receive all your Royal Pass rewards, there will be more available. So, why stop now!?
Keep completing quests to get amazing chests that have even more rewards!
Fast Forward
Do you want to save time and even progress faster?
Then we have good news for you; you can now fast forward with gems and claim your rewards immediately!
Royal Pass Bundle
Get your Royal Pass Bundle to receive even more season-theme exclusive dragons and wonderful items!